Pre-Trip Plan
If you did not know, I am currently attending FSU, and I have been extremely busy with starting classes, getting settled, and just this week completing my midterms. Finally, I can take a breather, because midterms are finally over. Furthermore, I have also been extremely busy with planning my around the world trip in 6-7, maybe 8 months. So far, I have planned everything up to April 23rd, and by planned, I mean I'll have somewhere to sleep from December 29th until April 23rd.
These are the things that I have definitely settled and booked and will definitely be doing (These also include things that I will be reviewing):
1. MIA-LAX American Airlines B777 First class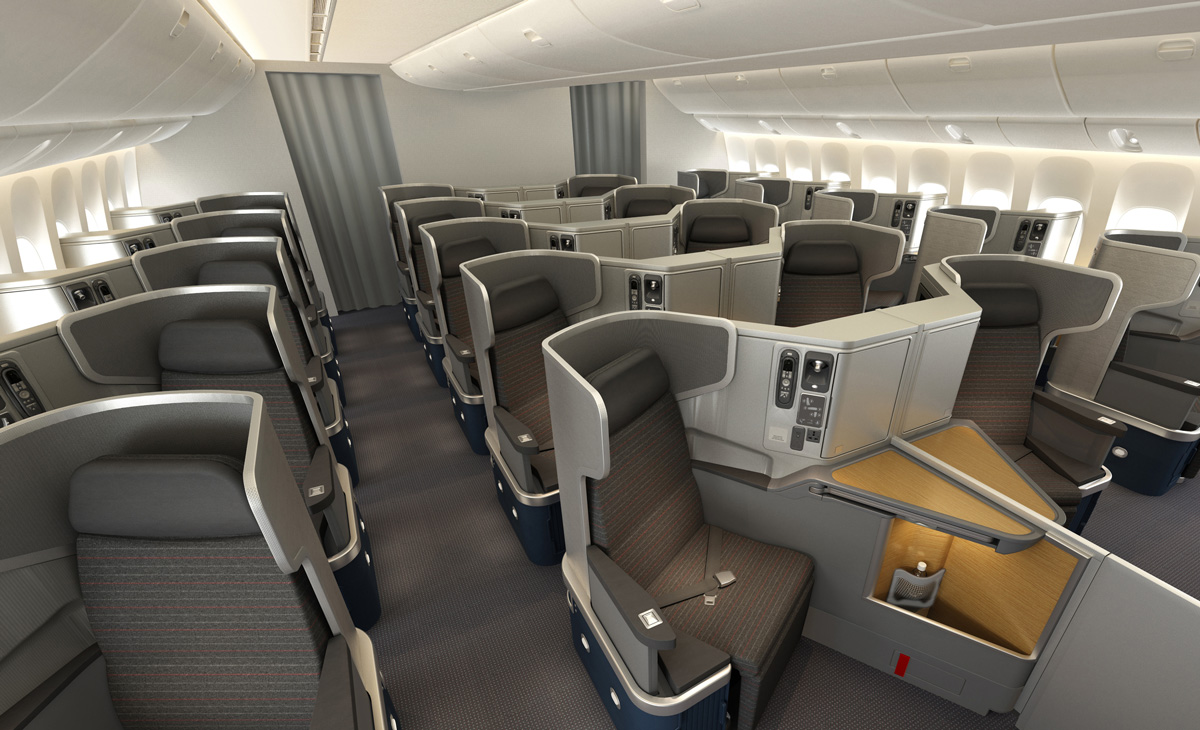 American Airlines is one of the few airlines that flies international first class on a domestic USA flight. I was planning on flying the AA Boeing 777 from MIA-NYC, but the price was about the same to fly it to Los Angeles, so I was like "why not?" I managed to book this five and a hour half flight for around $550, which is definitely worth it to me, especially since I am trying to achieve British Airways Gold status. This flight will get be around 210 tier points which is actually around what British Airways frequent flyers pay if they are trying for tier point runs (where people fly just to get status and for nothing else). I thought this was way worth it because I'll also get to sample American Airlines international first class, which is in a 1x2x1 seat configuration for the price of a one-way coach ticket to Europe. Also, I checked the price the next day, and it had jumped to $2200! Maybe, they forgot it was a B777?
2. LAX-BOS-JFK American Airlines B737 First class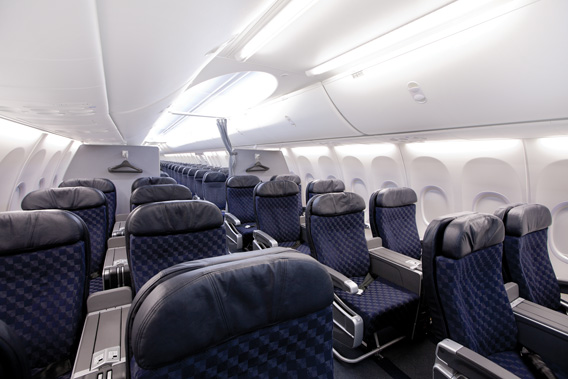 To be honest, I am NOT looking forward to this flight. It's actually an overnight flight, so there won't be any food (I love airplane food!), and just look at the seats! How they can make a transcontinental OVERNIGHT flight with a B737, I will never know. But I booked it so I guess I just answered my own question. If anything, this really is a tier point run. I paid $590, more than what I paid for the B777, but because it goes from LAX-BOS and then from BOS-JFK, I'll get 270 tier points. I could have booked through DFW for around $400, but because the way American Airlines flights are coded and the way British Airways awards tier points, anything over 2000 miles on a first class coded flight (in AA's case, any code that is P, A, or F) gets 210 tier points. Anything under 2000 miles on first class gets 60 tier points. So, if I had booked through DFW, I would have only got 120 tier points. An extra 150 tier points is worth it for an extra ~$200. Regardless, I'll be able to review the Admirals lounge in LAX before I get on the plane.
3. EWR-LHR British Airways B787 Business class
I definitely am looking forward to this flight! I can't wait to review the hard product, I can't wait to review the Galeries lounge, and I can't wait to be neighed at by the British Airways cabin crew! I paid $1800 for this flight (which is actually incredible value, as most transatlantic business class flights cost around $4000). I had been watching a couple of fare wars between Oneworld alliance and Sky Team, and I was actually about to book out of LAX-LHR-BOD, but as I was buying, the fare was pulled and I was really unlucky. I kept watching for a couple of days, and that's when I saw this price. In retrospect, I wish I had waited a week, because the LAX fares returned. Either way, it's still incredible value, and a flight I have seriously been looking forward to. My return is on May 7 to JFK.
4. LHR-HEL British Airways A321 Economy
There's not much to say about this flight, except that it will get me to Helsinki! Before I board, I'll review the arrivals lounge in LHR.
5. Scandic Grand Marina - Helsinki - 4* Hotel 1/1/15 - 5/1/15
I'm not super excited to see this hotel, but I am super excited to see Helsinki and its location. Finland is one of those countries that I have always been curious about and have always wanted to see. I'll be sure to go to all the famous cites and try some of Helsinki's most famous restaurants (apparently Finnish food is the only thing worse than British food).
6. HEL-IVL Finnair A321 Economy
Not much to say about this either. Only that it is taking me to the arctic circle!
7. Holiday Club Resorts - Saariselkä - Resort 5/1/15 - 7/1/15

This hotel advertises itself as the northernmost holiday resort in the whole word! I am SOOO excited for this hotel. It has a spa, the rooms seem decent, and there are plenty of activities and restaurants around. Whilst here, I will be going Husky sledding, and I just want to go out at night and possibly see the northern lights!
8. IVL-HEL Finnair A321 Economy
9. Rantasipi Airport - Vaanta - 4* Hotel 7/1/15 - 8/1/15
Just a simple airport hotel with a shuttle bus. Apparently, it also connects to a spa, but I won't be using it.
10. HEL-LHR Finnair A321 Economy
Return flight with the same aircraft except it will be with Finnair instead of British Airways.
11. University of London 8/1/15 - 23/4/15
Upon arrival in London, I'll be picked up and transferred to my living facilities in Bloomsbury, where I will stay and study at the FSU study center in association with the University of London. I am beyond excited for this and I cannot wait to study in the centre of London!
More Planning
So far, this is all I have in my trip around the world. I'm planning to take a trip to Cairo, but I haven't booked it yet. I also might go to Rome or Athens, or Bordeaux. I also will definitely be flying JFK-HKG in Cathay Pacific's first class, at which I will stay in HKG for a week, and then I plan to go to mainland china and stay in Kunming for a month. Kunming is the capital of the Yunnan province. I'll also be updating a lot more. In my next post, I'll most likely talk about my new credit cards that I have received this quarter.